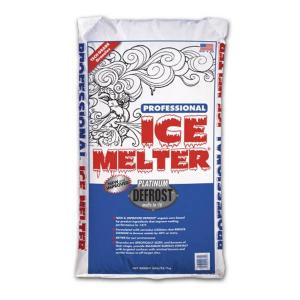 Professional Ice Melter
When you are faced with the tough job of selecting an effective ice melter, you need a product that will perform even under the most severe conditions. Professional Ice Melter® is geared to outperform leading brands by melting more ice faster, even in extreme cold (to -16ºF).
Professional Ice Melter is a 4-way blend of tech-grade calcium, magnesium, potassium and sodium chlorides that are triple-screened to provide uniform spreading with maximum results. The entire blend is then coated with Defrost® to enhance melting power and is then treated with an anti-caking agent to allow easy pouring and extend shelf life.