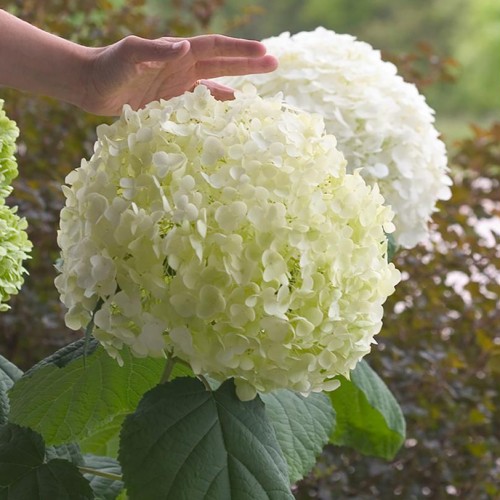 Hydrangea 'Incrediball'
Latine Name: Hydrangea arborescens 'Incrediball'
An exciting new introduction to the world of hydrangeas, this shrub produces huge, basketball size flowers; best if treated like a perennial and pruned to a few inches from the ground in spring because it blooms on new growth.
Incrediball Hydrangea is a multi-stemmed deciduous shrub with a more or less rounded form. Its strikingly bold and coarse texture can be very effective in a balanced landscape composition.
This shrub will require occasional maintenance and upkeep, and is best pruned in late winter once the threat of extreme cold has passed.
Height: 5 feet Width: 5 feet Exposure: Full Sun to Part Shade Zone: 3a