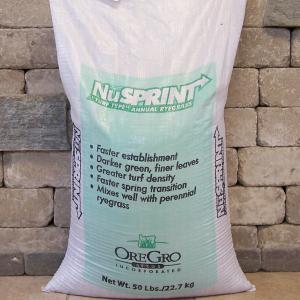 National Seed
Annual Rye Grass Seed
ANNUAL RYEGRASS is a cool season grass generally used as a temporary planting for overseeding warm or cool season grasses. Its uses are many, including temporary pastures, temporary coverage for erosion control, short term use on reclamation sites, parks, new lawns, and along highway shoulders. Annual ryegrass may be seeded with other grass mixtures. Fast germinating, quick growing and requires low to medium fertilization.
Available in 50# bags.
6 to 8 pounds per 1,000 sq ft for bareground.
3 to 4 pounds per 1,000 sq ft for overseeding.