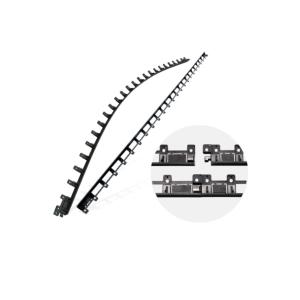 Alliance
Gator Edge Flex and Rigid
Gator Edge is an excellent choice to help define alleys, driveways or sidewalks.
Gator Edge is designed for straight or curved installation. It is especially easy to use and quick to install.
The Flex can connect to the Rigid.
Uses a "Twist & Lock" connection system.
Will not corrode.
Easy-to-use.
Available in flexible or rigid edges.
Xtra support strength.
UV resistant.
Come in 8-ft lengths.
Use with Gator Nails or Gator Screws.