New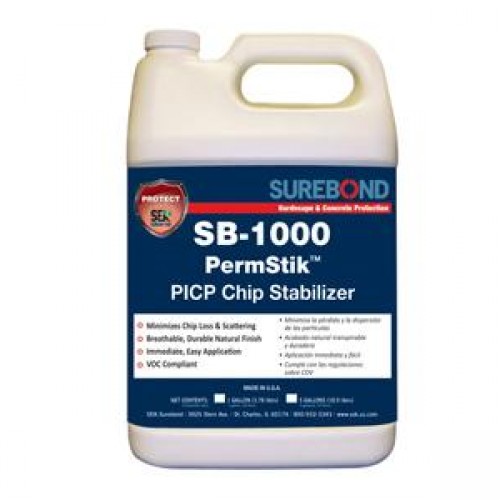 Surebond
Surebond SB-1000 Permastik PICP Chip Stabilizer
SB-1000 PermStik™ is a water-based product that exceeds all VOC and EPA standards. SB-1000 PermStik™ is milky white when applied but dries to a clear, natural look. SB-1000 PermStik™ maintains flexibility to accommodate thermodynamic cycling and related movement. Cured product is freeze resistant to -40°F and stable up to a temperature of 150°F.
Assuming 11% void areas and 1" of chip stabilization, coverage rate is 75 – 100 sf per gallon.
*Coverage based on single coat. Some applications may require additional coats. Actual coverage may vary depending on the type, age, condition, joint size and porosity of the surface, application method and other local conditions like temperature and humidity.