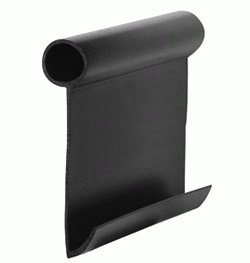 Black Jack Edging
20' section of polyethylene edging with a single "V" lip. It is 4 3/4" deep. Very flexible and durable for edging along landscape beds. The round top helps hold mulch and rock in place while providing a barrier between landscape beds and surrounding turf areas.
Flex-Edge features a height of 5″ from top to bottom, a 1″ round top bead and a standard V-lip.
Each 20ft section weighs 5 lbs.