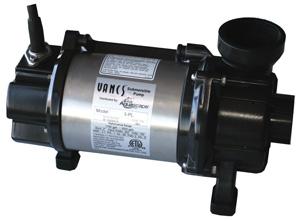 Aquascape
Tsurumi 3PL Pump
Tsurumi sets the standard when it comes to pumps. They are world-renowned for their quality, dependability and performance. Tsurumi's engineers have designed our new pump line to be hydraulically "dialed" into the typical lower head water garden applications. This helps ensure that the pump is performing in its ideal operating range resulting in less vibration and wear and tear on the pump, ultimately resulting in longer pump life.
Pump Performance
- GPH: 3000
- Watts: 328
- Discharge: 2" Female
- Operating Cost/Month: $24.69
- Max Head: 14'
Includes: 20' cord
Warranty: 2 yrs.
Weight: 16.2 lbs.