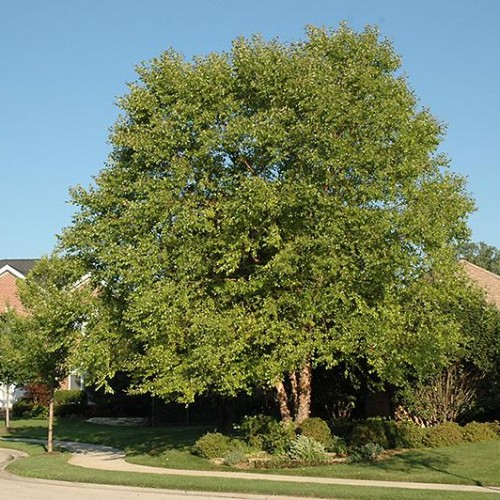 Birch, River
Latin Name: Betula nigra
RA prize native birch valued for its stunning bark, with white, brown and tan colors all peeling from mature trunks; good fall color; requires acidic soil, susceptible to chlorosis in alkaline soils.
River Birch is a deciduous tree with a more or less rounded form. Its relatively fine texture sets it apart from other landscape plants with less refined foliage.
This is a relatively low maintenance tree, and should only be pruned in summer after the leaves have fully developed, as it may 'bleed' sap if pruned in late winter or early spring.
Height: 60 feet Width: 45 feet Exposure: Full Sun to Part Shade Zone: 3b