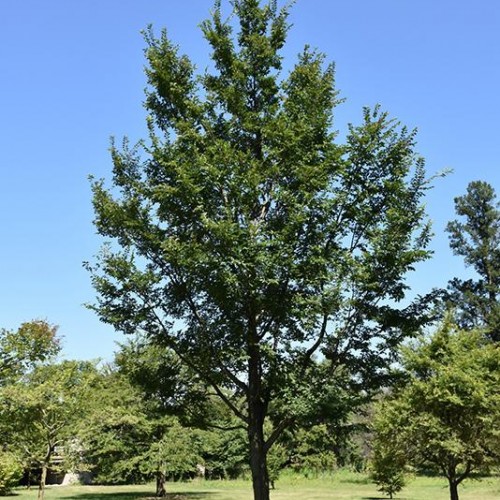 Elm 'Triumph'
Latin Name: Ulmus 'Morton Glossy'
A new hybrid elm from the Chicagoland Grows program that combines the attractive vase-shaped form of the popular Accolade elm with the toughness and disease and insect resistance of Vanguard; a large shade tree with symmetrical form and glossy leaves.
riumph Elm is a deciduous tree with a more or less rounded form. Its average texture blends into the landscape, but can be balanced by one or two finer or coarser trees or shrubs for an effective composition.
This is a relatively low maintenance tree, and is best pruned in late winter once the threat of extreme cold has passed.
Height: 60 feet Width: 40 feet Exposure: Full Sun Zone: 3a